Michael Whatley
assistant director
Michael is a sophomore from Asheville North Carolina and he is Chaplain for the fall semester and Assistant Coordinating Director in the spring. He is an undecided major but is quickly closing in on a decision. He likes dogs. He wishes all the people around him would get dogs. But they won't. Because they don't really love him. He loves working in the Theatre Box Office and is very active with the Theatre department.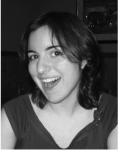 Sarah "Sparkie" Sparks
baby parable
Sarah Jean "Sparkie" Sparks hails from the far-off exotic locale of Greensboro, NC. She is incredibly indecisive when ordering food and choosing a major, but she is pretty darn sure that she loves to eat and to sing Disney songs! Too bad she can't major in either of those things. Anyway, she also LOVES Parables and is very excited for the opportunity to reach out to people through the gifts with which we in the troupe have been blessed.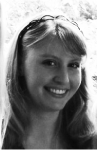 Alli Osborne
baby parable
Alli Osborne technically comes from Allentown, Pennsylvania, but is a Southern girl at heart. A freshman, she plans to major in English or Biology. Alli enjoys writing romantic songs on the piano, running in all sorts of weather, drinking café mochas while reading great books, and watching the genius that is Gossip Girl - "you know you love me…xoxo."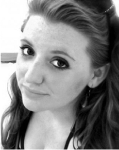 Sarah Wheeler
baby parable
From the age of seven Sarah has lived in the very deepest and darkest woods in the North Western Carolina mountains. Sarah's primary passions are acting and writing and when not doing these things she finds herself most happy when entertaining herself with various little somethings like painting, drawing, singing, reading, and photography. As for the future, her plans remain yet to be determined. She can only hope that this is merely the beginning of something great!